Winter may be well and truly here but that doesn't mean your social life needs to go on ice. Merri-bek is full of out-of-the-way places and spaces offering things to eat, drink, see and do as the weather gets colder.
From a kombucha maker in Brunswick and a brand new distillery in Coburg North to a gallery just off Sydney Road that showcases local photographic talent, Merri-bek is a great place to come for a quick weeknight meal or to make a whole day of it. Come and discover these hidden gems all throughout the municipality.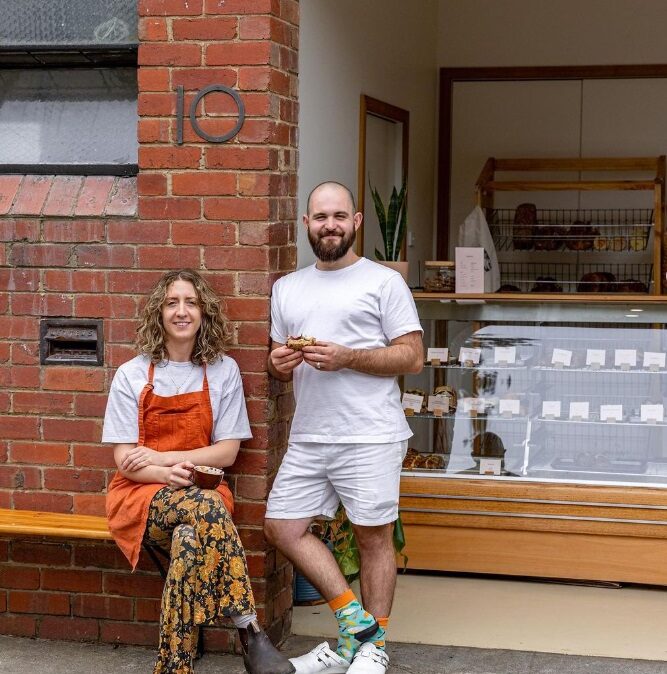 Back Alley Bakes
10 Leslie Ave, Coburg North, VIC 3058
Back Alley Bakes is a husband-and-wife duo – Gabs and Alana – and since bringing this project to life, they've been packing their bread full of goodness and offering it throughout the inner-north.
Bread is a staple food in our society, and yet so much of what we consume is highly processed, to the point of losing most of its nutritional value. Our approach to bread is super simple and doesn't go against the grain. It's water, flour, and salt lovingly combined and fermented to create a delicious loaf every time. The real key to the BABs tastiness lies in the quality of our ingredients. We're working towards a future driven by sustainable farming and community minded food production. To this end, we strive to use fresh, local ingredients in all of our products – right down to the biodynamically grown flour we use in all of our loaves. We are committed to doing all we can to support sustainable farming and local businesses, and to growing communities centred around these ideals.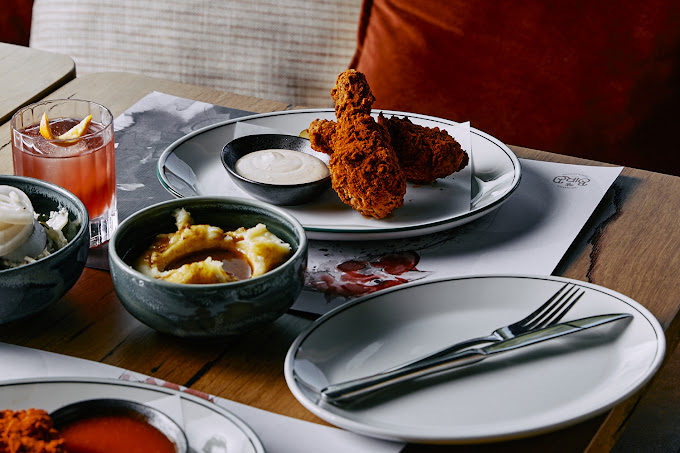 Bird Brunswick East
179 Weston St, Brunswick East, VIC 3057
Bird is a big-hearted bistro & bar creating bespoke chicken & booze. Check in for a session with friends and soak up the chilled vibe at your new local. Chicken is their thing, paired with Brunswick's longest list of Australian craft beers, wines, spirts and cocktails.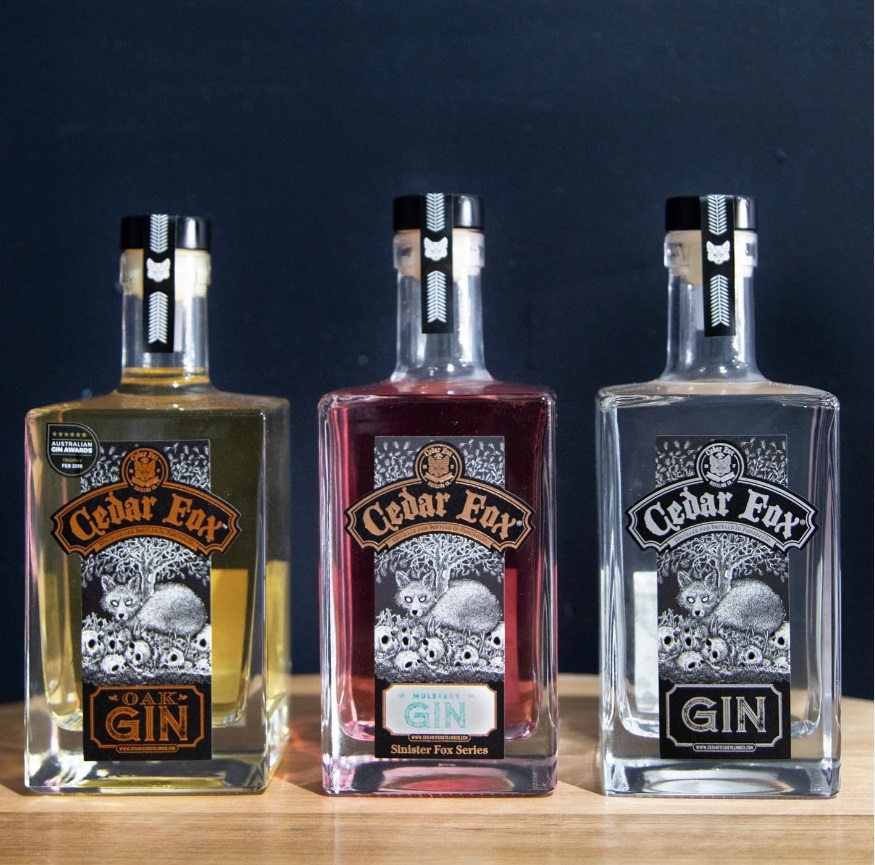 Cedar Fox Distillery
11 Mantell St, Coburg North, VIC 3058
www.cedarfoxdistillingco.bigcartel.com
Cedar Fox Distilling Co. is an award-winning family owned and operated craft distillery located in Coburg, Melbourne, making premium quality spirits.
The first Cedar Fox Distilling Co. products were launched in 2017 with the signature premium contemporary gin and oak gin. The most notable ingredients are the Sichuan peppercorn, lemon verbena, Lebanese cucumber and Meyer lemons which are masterfully blended with juniper, coriander and rosemary. The oak gin is rested and blended in ex STARWARD whisky barrels for six months giving it a unique amber colour with a beautiful linger of whisky notes. Every season Cedar Fox Distilling Co. produces a limited release gin adding a new aromatic botanical, capturing the essence of seasonal produce to create an intriguing unique gin.
Cedar Fox Distilling Co. is now open showcasing its beautifully designed cellar door serving up a range of cocktails, wine and beer.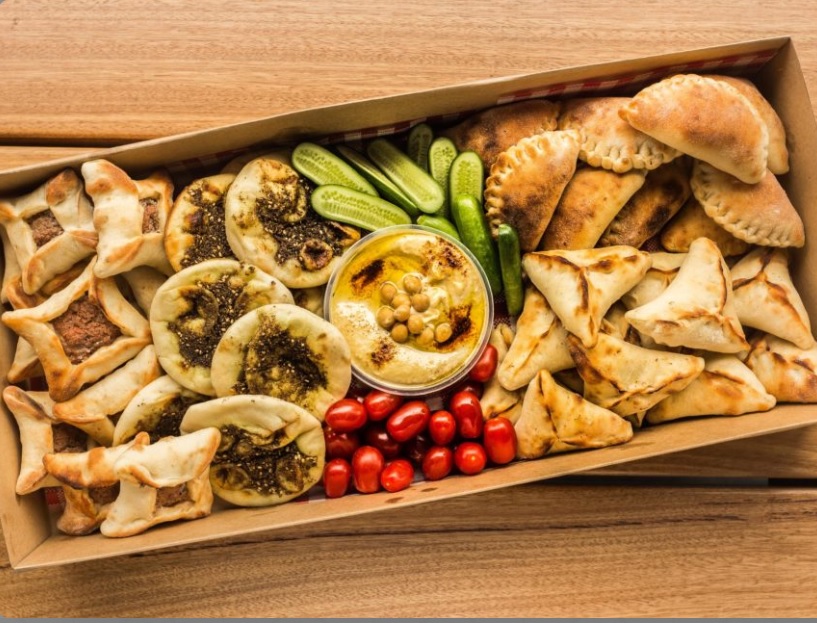 Dairy Queen
8o1 Pascoe Vale Rd, Glenroy, VIC 3036
Dairy Queen is an iconic café on Pascoe Vale Road, Glenroy that has been serving its customers food and drink since the mid 1940's.
The café has grown from humble beginnings to extend two shops over and has had three major renovations which has enabled them to keep up with the times. Dairy Queen is a meeting point and local hang out for many people in the area, and they hope to continue to be so for many more generations!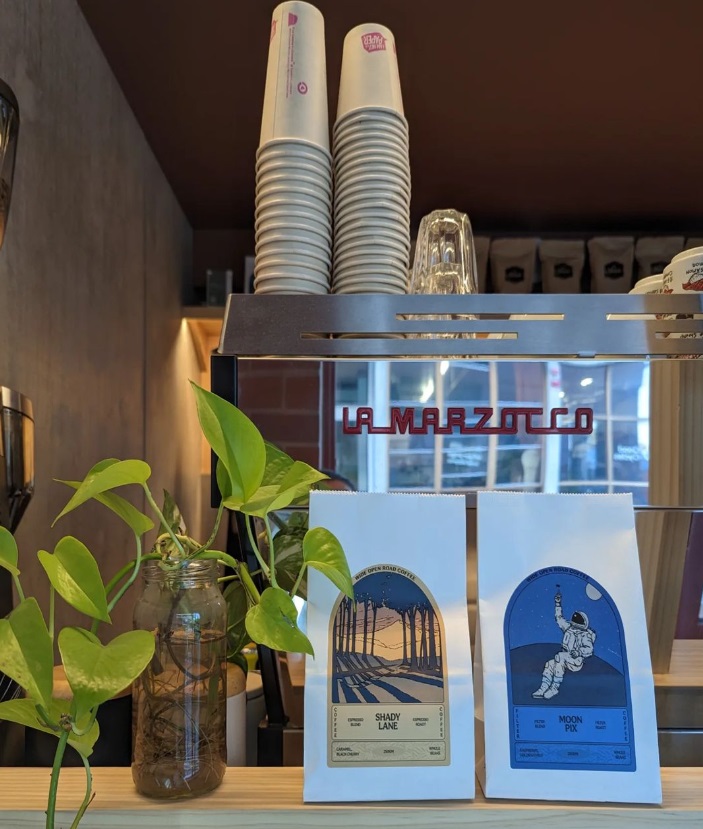 Disciples Coffee Roasters
16 Black St, Brunswick, VIC 3056
Disciples Coffee Roasters can be found at their coffee cellar door in Brunswick for their premium selection of 15 black coffees and retail bags!
They believe that great coffee is all about the raw product.
Coffee will never be as good as what it was when it was inside a coffee cherry. As such, the less we tamper with it during roasting, brewing, packaging and transportation, the better.  With a very solid belief that the most crucial components of their coffee journey are the farmers and the producers. Following the seasons and work closely with coffee producers through direct relationships to bring the best possible product to the customer.  We want to share the best coffee we can with the community, while also showcasing the farmers' hard work.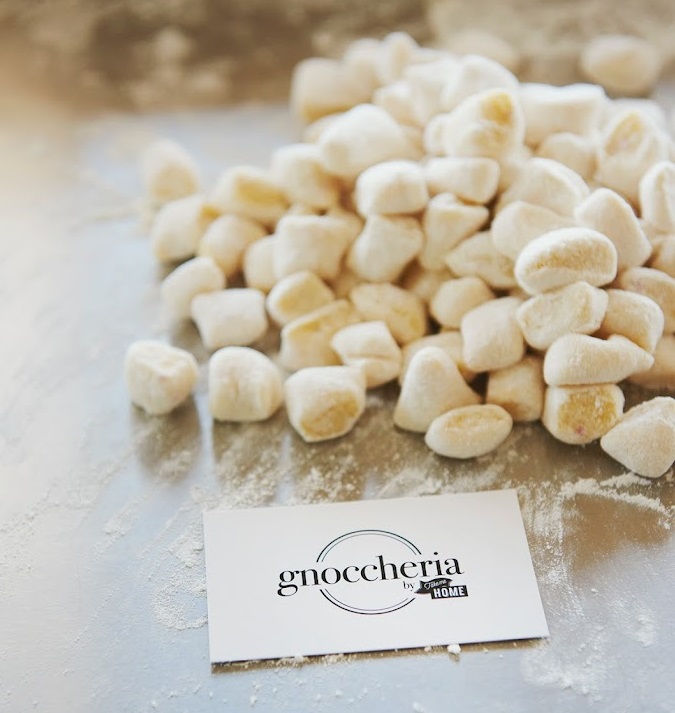 Gnoccheria 
89B Harding St, Coburg, VIC 3058
Take me HOME was born from customers at our family's restaurant asking for trays of lasagnes to be made up for them to serve at their own family gatherings.
In 2007 Take me HOME moved from Gippsland to a commercial kitchen in Harding St Coburg and is run by husband-and-wife team Trent and Felicity for over 10 years.  The range has since expanded to incorporate modern needs like gluten free, vegan and organic whilst still keeping traditional recipes and techniques. In 2019 they opened their first retail outlet in Coburg, Gnoccheria by Take me HOME and with its success came Gnoccheria Middle Park in 2021. Focusing on freshly made gnocchi we also offer freshly made pastas and the full range of Lasagnes, pizza bases, sauces and more.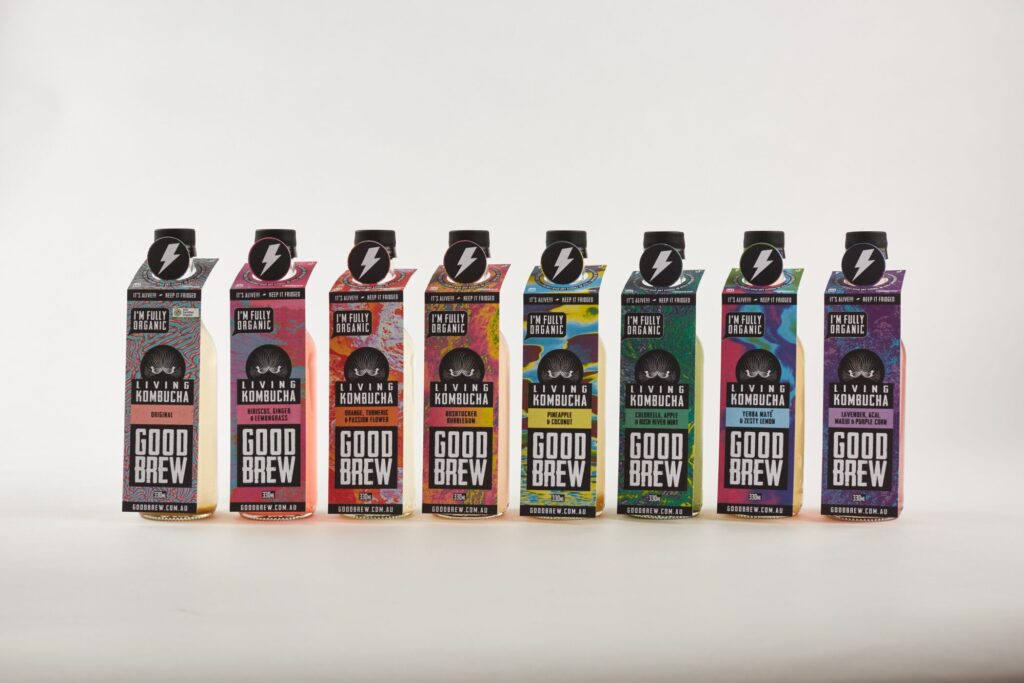 The Good Brew Company
54 Hope St, Brunswick, VIC 3056
The Good Brew Company are Brunswick based brewers, bottling and kegging delicious thriving and living probiotic beverages in the most environmentally friendly way possible since 2007. Our ingredients are as local and organic as possible, our bubbles are uniquely bottle conditioned. We're unpasteurised, Extremely Alive and we're on tap from our local Brunswick brewery, our roaming bicycle stalls or a good food source near you. Our base is 100% Organic sencha green and oolong tea blend brewed with Daylesford spring water. Our infusions are many and varied, come for a free tasting!
The Good Brew Company provides delicious thriving probiotic-based beverages throughout Australia. We solar brew sparkling probiotics and help you do the same. Caring lovingly, ethically and sustainably for your gut, the community and our planet. Made with love and organic ingredients by us at solar enabled breweries in Brunswick in Australia since 2007.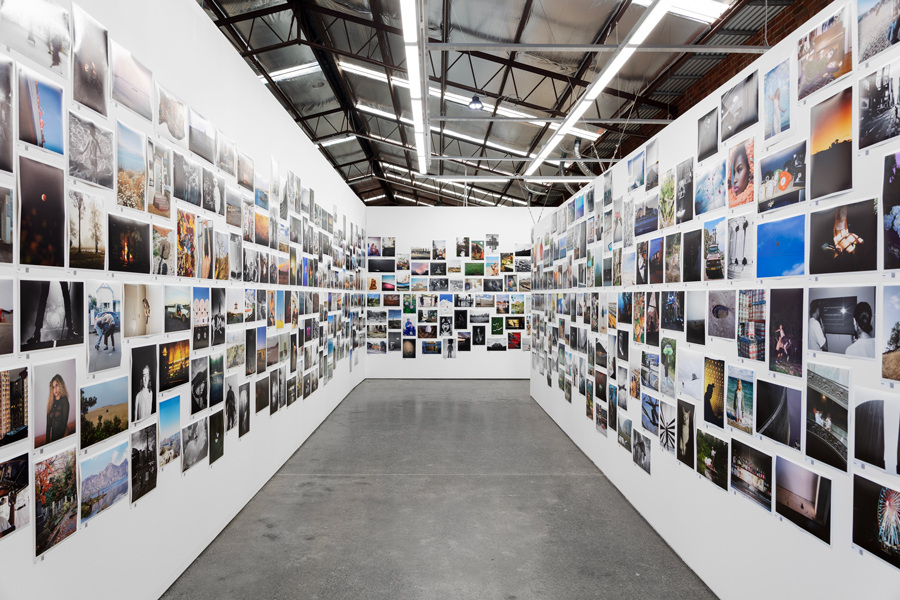 Hillvale Gallery
43-45 Edward St, Brunswick, VIC 3056
Hillvale Gallery  aims to support, elevate and exhibit emerging local artists working in the area of photography and lens-based image making.  The Gallery held earlier this year the Hillvale Photo Trophy our inaugural photo competition and exhibition to raise funds for the gallery. We had over 700 entries exhibited on the walls.
In 2013 they started Hillvale Photo, a dedicated photo lab, and since then they've met many amazing photographers. Hillvale Photo was built by photographers for photographers, and this is the same approach they aim to bring to our gallery — a space that supports our values at the lab, including affordability, accessibility and enabling photographers a place to express their practice.
Hillvale Gallery operates an annual Expression of Interest (EOI) call-out, with the first EOI exhibition shown in 2022 with Ammar Yonis' first solo show Out of Bounds.
Hillvale Gallery is proud to be in collaboration with The Pool Collective to host their annual Pool Grant exhibition, showcasing the work on Noah Thompson in 2022, and the forthcoming Pool Grant winner Nicholas Hubicki in July 2023.

Ima Pantry
9 Duckett St, Brunswick VIC 3056
Community focused Japanese corner store & takeaway cafe in the Nightingale Village, Brunswick.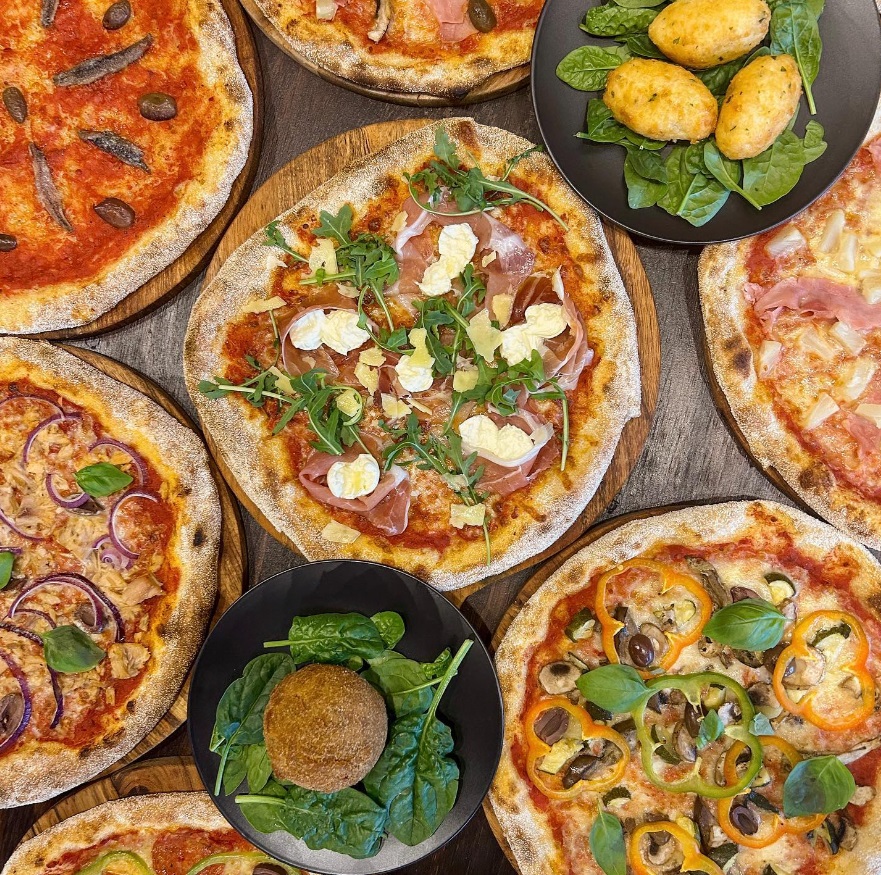 Il Villagio
99 Gaffney St, Coburg, VIC 3058
www.il-villagio.tuckerfox.com.au
  A Traditional Italian Sicilian pizza bar offering authentic food and drinks from Palermo.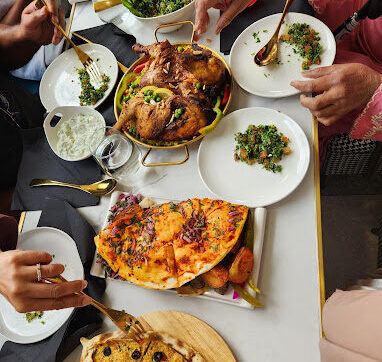 Marcel's on West
98 West St, Hatfield, VIC 3046
www.facebook.com/people/Marcels-on-west 
Authentic Lebanese cuisine and Modern Restaurant classics located in the West St Hadfield shopping strip. Takeaway, delivery or dine-in, the choice is yours.