Observed by our Muslim community members, the sacred month of Ramadan will begin on 22 March. Ramadan is a chance for people to reflect on their gratitude and refrain from consuming food and beverages from sunrise to sunset.
Each day of Ramadan ends with Iftar, where families and friends come together to break their fast. As part of Merri-bek City Council's Ramadan celebration, we want to introduce you to restaurants around the municipality that will be open for Iftar.
From gorgeous Afghan food in Glenroy and tasty Thai in Coburg, to all the Middle Eastern sweets you can eat, below is a list of restaurants and their locations so you can gather and break the fast together.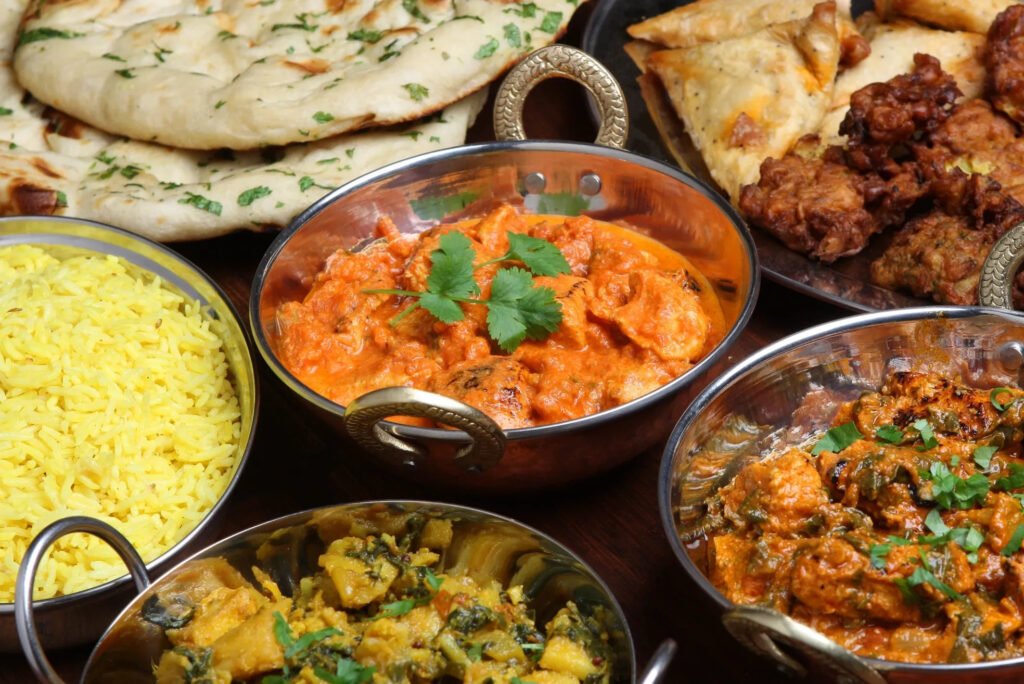 Restaurants
Adanali
835 Sydney Rd, Brunswick VIC 3056
10am-10pm Monday, Wednesday-Saturday
10am-8pm Sunday
Afghan Ghalji Restaurant
84 Wheatsheaf Rd, Glenroy VIC 3046
10am-11pm 7 days
Antalya Restaurant
233 Sydney Rd, Coburg VIC 3058
5pm-9.30pm Tuesday, Wednesday, Thursday, Sunday
5pm-10pm Friday, Saturday
Dastarkhwan
743/745 Sydney Rd, Brunswick VIC 3056
5pm-12am Tuesday to Sunday
Dehleez Indian and Pakistani Restaurant
829 Pascoe Vale Rd, Glenroy VIC 3046
5.30pm-10.30pm 7 days
Fawkner Kebab House
50 Bonwick St, Fawkner VIC 3060
10am-10pm, 7 days
Lazzat Kadah
61/63 Sydney Rd, Coburg VIC 3058
5.30pm-10.30pm Wednesday to Sunday
Marcels on West
98 West St, Hadfield VIC 3046
2.30pm-10pm Friday-Saturday
Peshawari
37 Bonwick St, Fawkner VIC 3060
2pm-9.30pm, 7 days
Roza Restaurant
131 Sydney Rd, Coburg VIC 3058
3pm-12.30am Monday, Friday
3.30pm-12.30am Wednesday, Thursday, Saturday, Sunday
Taste of Thai Coburg
434 Sydney Rd, Coburg VIC 3058
4pm-10pm Monday-Thursday
12noon-10pm Friday-Sunday
Tiba's Lebanese Restaurant
504 Sydney Rd, Brunswick VIC 3056
12noon-10pm Wednesday to Monday

Sweet shops
Aboulaban Sweets
2 Norfolk Ct, Coburg North VIC 3058
9am-5pm 7 days
Balha's Pastry
761-763 Sydney Rd, Brunswick VIC 3056
9am-10pm Sunday-Thursday
9am-11pm Friday-Saturday
Knafeh Nabulseyeh
442 Sydney Rd, Coburg VIC 3058
12noon–8 pm Monday-Wednesday
12noon-10pm Thursday, Sunday
12noon–11 pm Friday, Saturday
Rose Water Cafe & Dessert Bar
5 Pascoe St, Pascoe Vale VIC 3044
5.30pm-11pm Tuesday-Saturday
5.30pm-10.30pm Sunday
Zaytoune Lebanese Sweets
648 Sydney Rd, Brunswick VIC 3056
10am-10pm Monday-Friday
10am-10.30pm Saturday
10am-9pm Sunday