From design and illustration to copywriting, it took a team of talented locals to come together to create the Love Merri-bek trail maps. Read on to find out more about the Merri-bek locals who made these maps possible.

Lawz Drawz
Local Merri-bek illustrator, Laura Holley (AKA Lawz Drawz) is on a mission to draw all of the best bits of her city. A lover of great food and drinks, for which Melbourne is known, she feels there is no better subject for her artwork than the unique buildings that house her favourite pubs, cafes and restaurants. With a collection of over 70 artworks, Laura's work is available as art prints and a range of products including puzzles, tea-towels and t-shirts.
The opportunity to illustrate the venues for the Merri-bek Visitor Experience Maps was a perfect match for Laura. She had previously drawn some, visited others, and now has a whole stack of new places to explore on her bike!
See Lawz Drawz's amazing illustrations: http://www.lawzdrawz.com/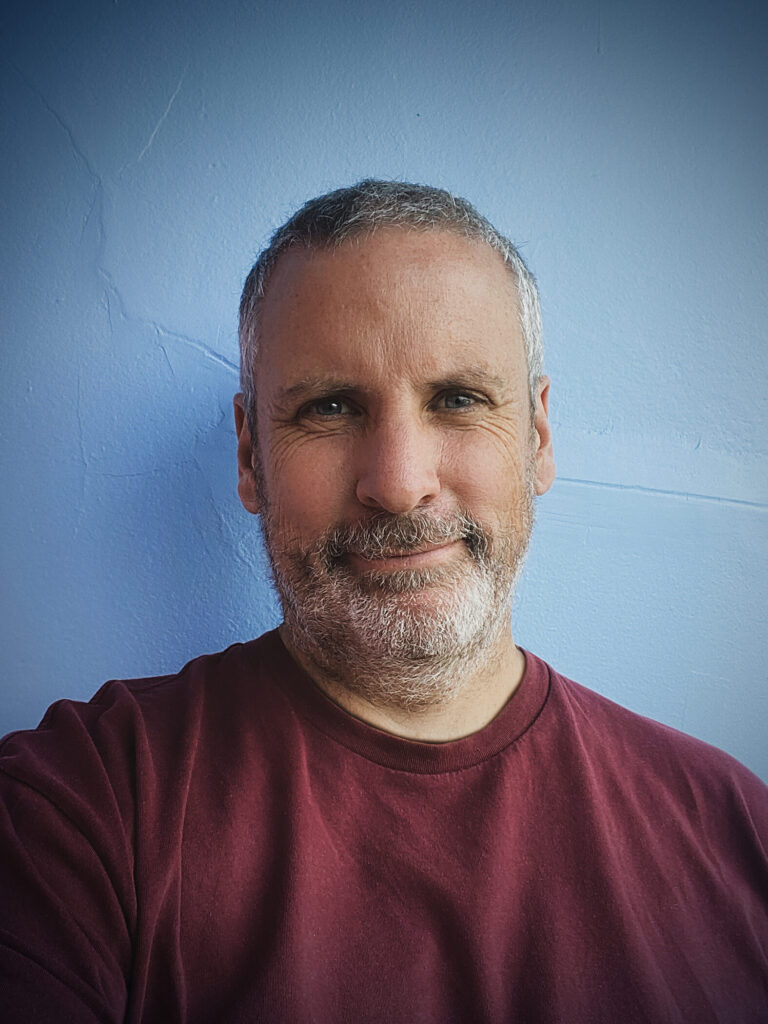 Seeing Things – graphic designer
Too many years ago, in Seeing Things' infancy (at that point still unnamed), I was walking to get coffee. I started imagining the taste and smell of the coffee. The more I imagined the experience, the more I wanted it. I realised how important imagination is to the decision-making process. How seeing something in the mind's eye was key to understanding it and that in my game of convincing people, it wasn't my creative imagination that was the key, it was theirs. Seeing Things had a name.
Focusing on the imagination as not only the means, but also the end, has kept punters 'seeing things' across a wide range of sectors over the years, from government, arts and entertainment to local government, industry peak bodies and community engagement. From standing ovations at the Melbourne Symphony Orchestra and Circus Oz, to advocating for the members of The Victorian Taxi Association and providing clarity to consumers with the Clean Energy Council, Seeing Things relishes the challenge and possibilities these audiences create.
Get in touch with Seeing Things: https://seeingthings.com.au/

Emma McMillan – copywriter
Emma believes everyone can write better. As a copy coach and copywriter based in Melbourne's inner north, she guides small business owners and others to connect authentically – and consistently – with their audience. A former teacher of 12 years, Emma's run a successful copywriting business since 2016. Her unique skill set gives her a deep understanding of both how people learn and the realities of small biz life. As host of the podcast Not Just About Copy, Emma shares inspiring conversations along with practical coaching episodes on how to write better – with more ease, purpose, joy and flow. Emma can be regularly spotted in various Brunswick cafes near beloved co-working space T.O.M.S. Place, with her laptop and a soy flat white at the ready.
Find out more about Emma's copywriting services: https://www.emmamcmillancopy.com
The current Merri-bek Brewery and Distillery and the Live music and Record store trail maps are available to download now.
Click on the image below