Local business, Leaf Candle Co. has been providing amazing smelling, hand poured soy candles out of recycled tin cans to our Merri-bek community and beyond for the last five years. With a focus on being eco-friendly and sustainable, Leaf Candle Co. uses natural and recycled materials wherever possible.
Leaf Candle Co, owner Tracy Keating has now partnered up with iconic Australian brand, Redheads matches, to create a range of unique, quintessentially Australian scented soy candles which you can now purchase online!
The candles come in four fragrances including, Bush Walk, Cinnamon and Vanilla, Campfire, and Orange Blossom and features the iconic face of "Ms Redhead".
The recycled tins used for Leaf Candle Co. candles are sourced locally, with customers, friends and family donating tins that would otherwise not be used again. At the end of their candle life, Leaf Candle Co. tins can then be refilled, repurposed, upcycled into something new, or recycled in your kerbside recycling program.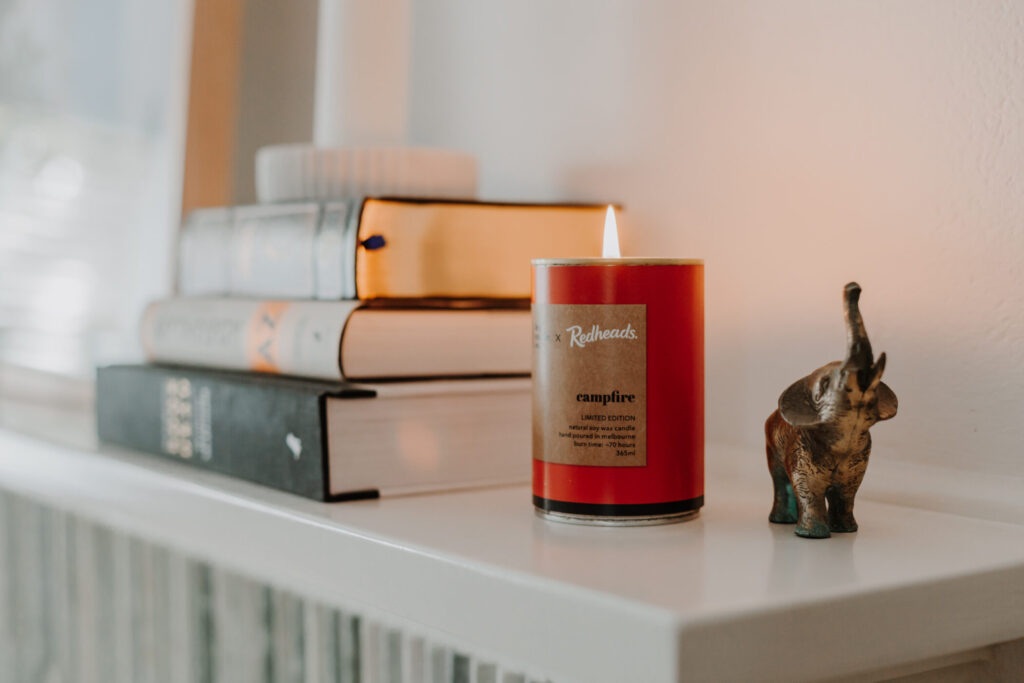 The growing business also uses minimal recycled packaging, sources as much of the ingredients it uses locally, and supports other small local businesses wherever possible, including for printing and packaging needs.
In addition to its collaboration with Redheads, Leaf Candle Co. produces small and large candles in a range of bright colours and bold scents, and offers candle subscriptions and candle-making workshops.
Leaf Candle Co. x Redheads candles are available now from https://leafcandleco.com.au/. Make sure you check them out and support this awesome local business!